There's a shortage of high school game officials in Massachusetts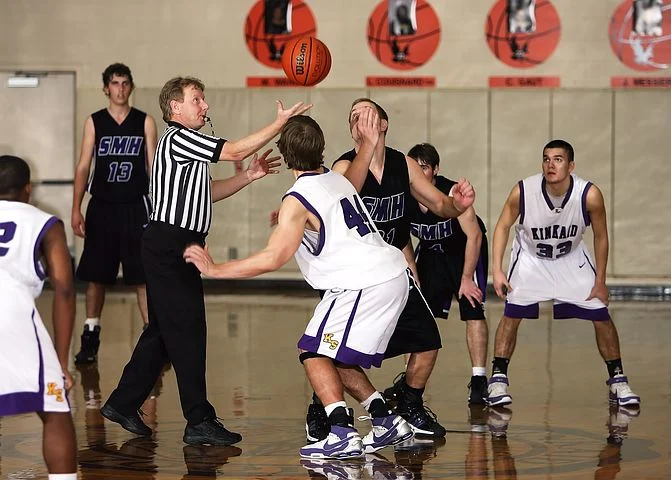 It used to be the exception: a high school athletics event operating with just one umpire or referee.
Now it's become a norm, at least on the sub-varsity level. There simply are not enough umpires and referees to go around. This has left athletics directors scrambling to just schedule and reschedule games and many junior varsity and freshman teams playing their games with the one official.
"Everyone I talked to is afraid of COVID, don't want to take the abuse from fans and coaches, and even are afraid for their lives with the world we are living in."
The cause of the dearth of game officials? Dracut's Gordy Scott, a longtime basketball (both genders) referee, mentioned several factors: The time and the money. The verbal abuse from fans and coaches. COVID concerns. A general lack of people wanting to work, or work for a little extra spending cash. "Everyone I talked to is afraid of COVID, don't want to take the abuse from fans and coaches, and even are afraid for their lives with the world we are living in."
"You get assigned to a game, show up and get ready. In the back of your mind you are wondering if I will be the only official here today," said Scott. "It was never like this before, but that is the harsh reality we now live in."
Can higher pay and relaxed standards fix this?
The varsity event pay set by the Massachusetts Interscholastic Athletic Association ranges from a high of $88 for a varsity basketball game and $66 for a sub-varsity fee. That pay can look good for an assignment that does not require much traveling and, perhaps, includes a relatively short game, but the travel is not always ultra-local and overtime games can easily create a work day of several hours.
Assignors can give an official two sub-varsity games and with a lengthy commute during the Winter season along with games seemingly getting longer and longer with pre-game, halftime and in-game festivities, can cause some trepidation with officials and they just don't feel the effort and time is worth the amount they are paid.
What needs to change?
As long as the officials shortage exists, schools need to be more flexible with their scheduling. Many leagues, like to adhere to Tuesday-Friday scheduling. They need to be willing to deviate from that policy in order to ensure assignors have enough officials to go around.
Ideally, boards of officials would be regularly undergoing transfusions, with men and women in their 20s and 30s joining the ranks. But that's not what boards are seeing. Gordy Scott stated that board meetings are more and more dominated by male gray-hairs. And he doesn't see that improving, not unless fees are increased and folks involved in high school athletics "start to knock on doors" to recruit new officials.
How coaches and fans can help
Local athletics directors agree that the times have changed, and fans and coaches need to change with them.
Treating game officials with respect is a must at all athletics events, with responsibility on coaches, players and fans. The message being sent out is simple: If you disagree with an official's call, deal with it maturely. Translation: Keep your mouth shut - or at least keep the volume way down.
Anyone interested becoming a high school game/event official should visit our training page to learn how you can join our ranks.